Isle of Skye Boat Trips on the Misty Isle
Isle of Skye Boat Trips from Elgol to Loch Coruisk have been running for many generations. Seumas Mackinnon is a local skipper, born and bred in the village of Elgol with a lifetime of experience at sea. Sail with Seumas to visit Loch Coruisk in the heart of the Cuillin hills where we guarantee you will enjoy a variety of wildlife and some outstandingly beautiful Highland scenery. We also guarantee you will enjoy some true Highland hospitality!
We also run Isle of Skye Boat Trips from Elgol to the inner hebrides (the Small Isles of Rum, Canna, Eigg and Soay). Passengers don't only go to experience the islands themselves but also the incredible variety of wildlife in that area.
As well as offering the Boat Trips for sightseeing on our more leisurely cruises we also offer fast boat trips to the islands. These are ideal for watching the abundant sealife. Although the wildlife is 'wild' and, therefore, unpredictable we do often see basking sharks, minke whales, common dolphins and bottlenose dolphins. We even have the occasional sighting of Orcas ('killer whales')!
There is plenty of bird life too. We have puffin boat trips during the summer when the puffins are in great abundance as they nest on the isle of Canna. Canna is also a great spot to see the impressive sea eagles.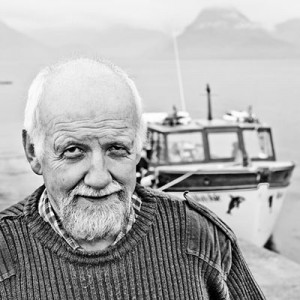 We also regularly spot golden eagles soaring overhead!
We have frequent regular sailings from Elgol to Loch Coruisk from Easter through to the end of October. Though less frequent we do run cruises, boat trips and private charters throughout the year.
If you are looking for private charters, our increasingly popular wedding boat trips, fishing trips or any other boat trip from the Isle of Skye get in touch. We can provide early drop-offs for climbers and also late collections for those coming down from the mountains in the evenings.