Loch Coruisk Boat Trips: What are they like?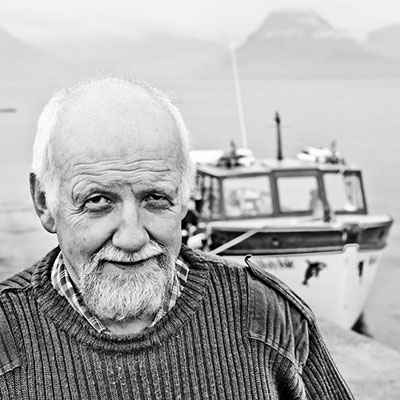 Loch Coruisk Boat Trips with us need to be experienced to be believed! The climax of your boat trip will be the awesome view when you arrive at Loch Coruisk itself as it sits in the heart of the Cuillin hills in the south west of the Isle of Skye. But there is much to see and hear about along the journey to Loch Coruisk as well!
As you leave the village of Elgol, passing the 'Honeycomb Rock' cliff to your right, you will be surrounded by some of the most magnificent scenery to be found anywhere in the world. It will be immediately obvious why ITV's "Britain's Favourite View" program chose Loch Coruisk as one of the top 16 views in Britain! You will cruise past the Small Isles of the Inner Hebrides on your left: The island of Rum which has received nationwide TV coverage on BBC's 'AutumnWatch" program in 2006 and on BBC's Restoration program which featured its historical Kinloch Castle; Eigg, famed for its recent community buy-out; Canna, the only island to treat its mice to holidays (find out more from Seumas on the boat trip!) and a bird watchers paradise; Soay where the remains of an old basking shark station set up by Gavin Maxwell can still be found.
Loch Coruisk Boat Trips from Elgol on the Misty Isle
Approaching the Cuillin hills and Loch Coruisk you will see a great variety of seabirds including some rare species – oyster catchers, golden eagles, manx shearwaters, puffins, razorbills, cormorants, herons and occasional sea eagles, to name just a few, are found in the area (some are there all the time, others are more occasional visitors).
Other sea life can often be seen. Occasionally basking sharks, minky whales, dolphins and porpoises join us en route to Loch Coruisk – sometimes coming very near to the boat, providing passengers with fantastic photo opportunities.
After your arrival at the breathtaking Loch Coruisk you will have plenty of time ashore for the short walk to the loch or just to enjoy the beauty and tranquility that surrounds you. There is a wide variety of trip lengths available to suit every need.
And then… very near to Loch Coruisk… there are the famous seals!
We offer a huge range of sailings from 45mins to 9 hours! If you know anything about the Isle of Skye it will go without saying that all boat trips are weather permitting, so please phone in advance to avoid disappointment. Booking in advance is not always essential but it is always highly recommended to ensure we keep a place for you. Our Misty Isle standard 3hour boat trips board at 11am and 2.15pm and these are our most popular trips, departing daily except for Sundays. 'Heather Grace' will usually be sailing at 9am 10.30am 12.30pm 3.45pm and 5.30pm daily except for Sundays throughout the main summer season but it is essential to book ahead for Heather Grace trips as seats are limited. Other sailing times are available by arrangement to suit your requirements. Do have a look at our times and prices page for more details.